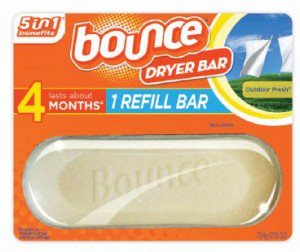 Welcome to the 7 hour "

BOUNCE

" sponsored by The Mommy Island, and a great group of bloggers and hosted by Acadiana's Thrifty Mom & Coupon Nurse! I am excited to bring you this quick and easy path to not buying fabric softener for an entire year! Yep, that will be one thing that ONE LUCKY WINNER will be able to mark off their shopping list for an entire year.
All you have to do is enter the super simple Rafflecopter below and check your email tomorrow to see if you won! Get all your entries now, this one will be gone tomorrow!
Good luck!
a Rafflecopter giveaway