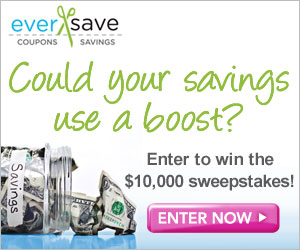 Join Eversave Coupons & Savings and enter the $10,000 Sweepstakes!
ENTER NOW!
Along with a chance to get $10,000 richer, you'll also receive:
Great coupons and savings delivered to your inbox, nor more searching!

Samples from top name brands like SC Johnson, Pampers and Dove and more!

Deals up to 90% off things you love to do

!
See Disclosure