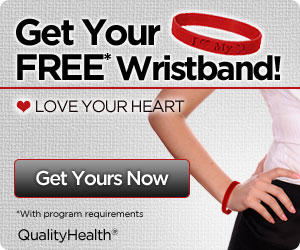 With Valentine's day right around the corner do you need a fun way to remember to keep heart healthy?
Get your own "I Heart

MY Heart" wristband!
Simply Enter your Zipcode to get started and claim your stylish and friendly reminder to love your heart!
Quality Health want to remind you to love your heart this month, and keep it in mind with this free wristband!
See Disclosure.